Abdullah Interviews Dana F. Mado
p0ach dear readers know how much I appreciate people who are gifted, beautiful inside – out and are just plain down to earth.
Today's guest is a beautiful, 27 summers young mother of two with a career that reached international new grounds before its even done yet.
I had the wonderful pleasure of sitting down with her in her glass/all white/ splash of black office at AlHamra HQ – while I was being dominated by a futuristic metal/glass/mirror/granite material outside by the reception right before her office. I felt like I was on board of The Visitors mothership. Minus the feel good smell of coffee surrounding us.
I must say that her french household name set of wisely chosen accessories and her semi indian beauty fused with arabian elegance blew me away. Professionally speaking. Then again, her wit takes her higher in my book, she became soulfully human.
The reason we met is because she wanted to tell me all I needed to know about AL-Hamra, with usual suspects like who – what – why – where and HOW. The designers/firm who built this building are international pioneers – Skidmore, Owings and Merrill. They create nothing but the best and have already received awards on this particular building. Please click on the link provided to go through their body of work, then revert back here in appreciation of what we have right here in the heart of Kuwait.
Dana showcased nearly everything to me from A-Z in a mini presentation covering everything followed by a grand tour all the way till the top of the building. Dont believe me ? HERE !
See that ? now thats how high I was. Literally. Oh and see how small that COBRA is ? *side note* why do the lovely peeps of this country love to give everything a name ? why do you call it a cobra ? AAH! – Well, your cobra now is a lizard, happy now ? I wonder what you'll call our first ever sky scraper, El yanna ? *snap*
- Back to the future -
I already have favorite spots and ideas she threw my way like the SKY LOUNGE and the brand new AlHamra cinema – I was thinking of you readers, I was thinking of the places i'll see you at, talking, socializing and throwing nasty remarks on the latest trends you saw at p0ach, Ansam and ilsula6an, yes ?
Honestly though, I love that ALHAMRA will have its own line of movies. Meaning, the movies you'll see there are not the same everywhere else in Kuwait – this is the same chain you run to in Dubai minus the 30 mins cut/paste job done locally *ahem*
In other words, think UK – think Odeon and VUE – both have awesome movies, yet both are completely different. *we there yet ? I think we are*
You have to understand that Dana is the face of Al Hamra today. Its easy throwing words when you describe someone, however, please invest some time and think of her as a woman who meets people nearly everyday, making business, managing, presenting, arranging PR sessions and making sure every point is well recived from the other party.
I congratulate you and I am beyond honored to have you on my humble grounds. Positively sure you'll inspire all my female readers and challenge those boys to come steps closer to where you are today.
We talked about everything, she knows my secrets & Im glad to call her a friend.
Please read on and fix your eyes on the beautiful pictures Dana shared with us all !
CLICK CLICK
Dana, please blow us away !
My Name is Dana Faisal Madouh I am 27 yrs old and I work as the PR executive in Al Hamra Real Estate Company , the Developer of Al Hamra Project the 1st Kuwaiti Skyscraper.
I am very fortunate to have this job it gives me pride and joy to be  part of something epic , something international but yet very Kuwaiti.
Tell me about this project – you'll probably need wikipedia to go through the details you ran by me the other day, but in short, how do you view it ?
This project is gigantic it requires tremendous efforts we have people working on it from all time zones all over the world. Every day I am inspired , I see passion and dedication and a huge amount of responsibility on the faces of everybody involved . this project is as close to the heart of its designer as it is to the safety guard on the construction site and every one in between. I work in Al Hamra. One word no further explanation needed, that's how strong this place is and we are just starting, you haven't seen anything yet.
What is ALHAMRA ?
To the understanding of the general public Al Hamra is a tall building, but as you have witnessed firsthand. Its way more ! this is a skyscraper of international standards – a global citizen – a world renowned monument .
Here in Kuwait our cityscape is young , we haven't had anything similar we were able to be the first and I think we will be the only for a period of time . in addition we are a comprehensive project we have all the elements needed for a destination the business tower, the luxury center, the restaurants and cafés , the health club and spa and the cinemas – Al Hamra grand cinemas.
I say competition, you say ?
In order to be in competition with another project we have to be fairly similar and we should have equal chances of winning and that is not the case here, there is nothing similar all in all , we may be able to compare if we take the project in parts, we can compare the shopping center to other shopping centers and we can compare the Tower to other towers. It should be easy!  but I would say we serve the same clientele but we don't have the same offerings. And it's up to the market to compare.
A worldwide jewel, thats what ALHAMRA is, how were the challenges along the way?
In Al Hamra we faced a lot of challenges but I think that is the nature of things , if you pioneer in something you are granted the honor of paving the way for others and this comes with a set of challenges but we overcame each and everyone .
As a woman, how do you stay balanced – specially in this field you work in?
My time in Al Hamra has helped me grow in several ways and I am thankful for every working day. it is very important to love what you do or do what you love whichever comes first . and for that reason I have balance and peace in my life . I love what I do and it keeps me eager for more and this reflects on my personal life too. This balance is key.
Throw something for p0ach readers !!
Thank you Abdullah for giving me this opportunity, I treasure this dearly .
- – - – - – - – - – - – - – -
Here is a video that will take you through the project: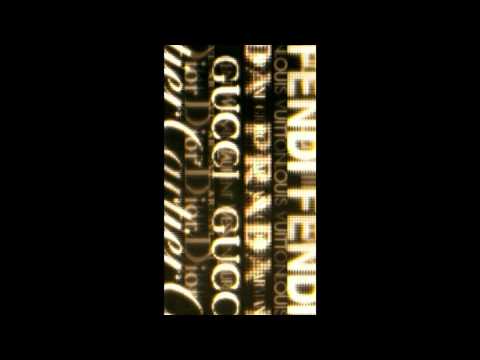 Al Hamra, the nation's tallest skyscraper, is now built on the site of Kuwait's first cinema – Al Hamra, which was a landmark by itself. It is 414 meters tall and situated in the heart of Kuwait City in Sharq! Al Hamra Tower will also be the tallest sculptured tower in the world and the tallest stone clad skyscraper.
Thank you ANSAM
Extra coverage from 
Ansam