ENJOY THE WEEKEND + LETS DANCE !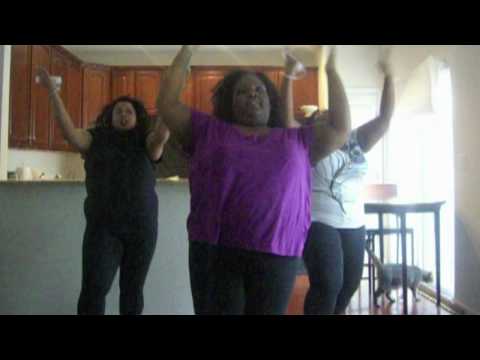 Special dedication to:
@Mad_fan @zeez85 @Halfcreammilk @boodlz @abdullahB @ilface @dooshiii @iammishal @fhaid
Weekend + LETS JUST DANCE:
Ok look, if this video does not make you dance/smile/get_it_on/crazy_in_Love/Get_Ur_freak_On then you, my dear, are not human.
Watch this again and again with the following options:
Men:
A- Chatf Dance.
B- Tilithim + Firhaa.
C- Foog ilMaktab.
Women:
WHIP YOUR GOD GIVEN HAIR. BACK/FORTH and SIDEWAYS.
Most importantly,
ENJOY THE WEEKEND/RECHARGE/GET FREAKY then come back fresher than ever !
***Very special thank you to hamuzaini for introducing me to this GOD GIVEN GIFT !