Review: Oishii Sushii
I wanted to review this spot ever since it got a grand revamp from the ground up. That includes, a brand new menu, new name, new location, new services, new website, NEW EVERYTHING !
This post is divided into two. My review and a HOW TO video by Oishii Sushi's chef, Erick.
Before I get on with the review, I just want to thank the kind owners for letting me barge in with my cam, asking all kinds of questions, letting me sit where the chef and crew hang and for all the fun I had, THANK YOU.
Review:
Went with the boys just to try the Oishii Sushi burger, only that, nothing else, boy was I wrong. I reached there, found one of the owners, Mr.Hamoud, waiting for us with loads and loads of goodies, now you know I had to forget my carb count and do the monkey walk, right ? Cuz thats exactly what I and everybody else should do when they see what I saw. Lots of things were presented, however, I will only highlight the things I loved.
He asked me what it is I like, I said anything without SEA WEED. Fans of japanese food are giving me the look, i know you are, but I just cant eat it, there's something about it that reminds me of snakes so I don't go near it.
I thought if I exclude sea weed, I would be left with little options, specially for a new spot in town. Wrong again, aside from noodles, rice and other appetizers, check what we got, move your cursor around'em to check the names:
The owner asked the wonderful staff to set everything upon my wishes, I felt like a king. This may be off topic but the generosity we all experienced was just amazing and beyond our expectations.
The salads were perfection, my friends loved the one with shrimps, I went crazy over the shrimp popcorn, LOVED IT – Ordered one more just for me me me me. Think of sharing and i'll slice you in half!
MAKI
Listen, see how beautiful these Makis are ? They taste even better. My favorites are Manhattan, Fuji and Oishii Maki.
Why do I like'em ?
No "zifar", no seaweed, not heavy. Extremely delicate, very light, excellent size and perfect sauce, components, wraps and temperature. I LOVED IT I LOVED IT I LOVED IT and I also did the "LAWWWD HAVE MERCY" Pose.
Special highlight "Strange but ZEXY":
I first saw the mini burger all over the net and thought, hmmm, thats a strange looking dish but imma try it anyway.
We had these baby/mini/junior/baby making sushi burgers – I wont tell you what happened to us but we just gave the owner the innocent look. He said " hmm ? another one ?" and BABY he did !! YAAAAAY !!
Maybe the only comment I have thats considered "shady" is how big/wide/huge I had to open my mouth up to eat this. However, I do the one bite trick so you delicate creatures may not have a problem what so ever, HAH! Im a bit un-gentle when it comes to food.
Tortilla's case is different, I munched on it like a fool when my eyes first encountered that fine tender thing laying there, OHHHHHH !!!  all I can say is " I ate 3 pieces without a pause" this is sooooooooooo GOOD, Pizza like.
Oh but I must warn you, you wont be doing this, you know, the Naomi Campbell walk, you wont, you cant, you'll crawl after that: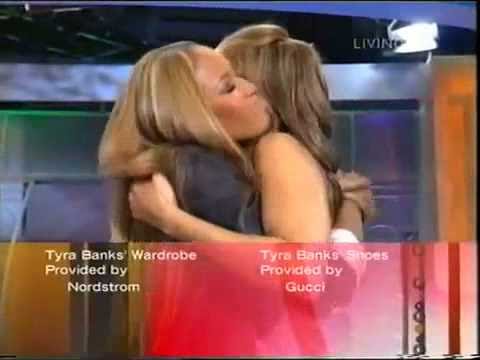 Oishii Sushi Burger and the TORTILLA, do not talk or even look my way if you don't order these two. DELICIOUS & LIGHT !
My girl, Ansam, tried it, check out here raving review HERE.
P0ach's Oishii Sushi VIDEO
I thought I should give you guys a look on how makis are made excluding the zexy secret ingredients, just the exterior look so you guys may or may not be inspired to do your own at home.
Trust me, what this guy fed me kept me doing a pregnant woman walk, his delicacies were not heavy, but Im a tornado, when I like something I eat it up till I cant walk no more.
THE TEAM:
Chef Erick, Miss Flora and Rony. I love you all, but Miss Flora, you own my heart, I love you to pieces.
Abdullah's observations:
* All the equipments were top notch, brand wise.
* Cleanliness is my number one priority, im a satisfied customer.
* Knowledge, everything I asked the chef was answered with an optional elaborate answer. That felt great.
* The spot may be tiny but we were a total of 5 big boys sitting by the bar comfortably. Still, I highly suggest the delivery service.
* Prices are convenient.
* Saw a special diet menu with lots of varieties, check it out on their website.
Contact
Tel:
22644440 – 55990505
Location:
Shaab Seaside, Ibn Al-Khatib St
Website:
Oishii-KW.com
Facebook