I honestly dont understand the purpose of its existence but I like it, kind of. HAH!
Thanks HalfCreamMilk
"Sincere forgiveness isn't colored with expectations that the other person apologize or change. Don't worry whether or not they finally understand you. Love them and release them. Life feeds back truth to people in its own way and time, just like it does for you and me"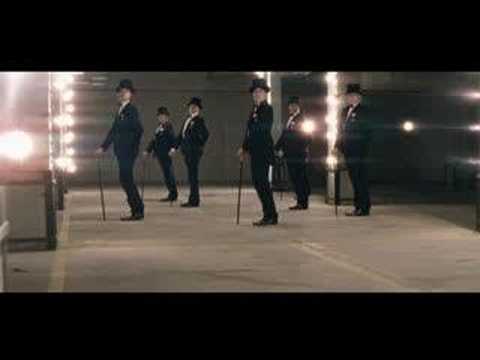 I could not stop listening to this track, I dont know why, or do i ?
It just gets me.
(UPDATE) Mark just slapped the community with a solid list that has 2 rankings and p0ach.com debuted in both, On the Kuwaiti Market we are in the top 10, as reported earlier and on the global/kuwaiti market we spanked the top 20. AHHH !!
It feels so damn good and it paid off big time !
First of all, Aside from all the gifts, birthday wishes and insane love im getting from everywhere, My friend, ilsul6ana has a post, in my book, is worth a 1,000 kisses which basically says that:
p0ach.com is part of the TOP 10 most popular blogs in Kuwait.
Ok, lets pause for a second.
Me ? Top 10 ? Seriously, to be up there with those giants like 248AM, 4thringroad, Frankom, ilsul6ana (you are one of the most misunderstood people in my brain, im glad i got to know you better, your a great person) Buzberry, Blushberry and Ansam is beyond amazing.
All that, in just a couple of months, not a year, a couple of months. Without GOD, these bloggers, my friends and you readers this would have never even come close to reality.
This is one of the best birthday wishes I received, EVER !
Ok so lets push that aside and focus on what my friends have been up to: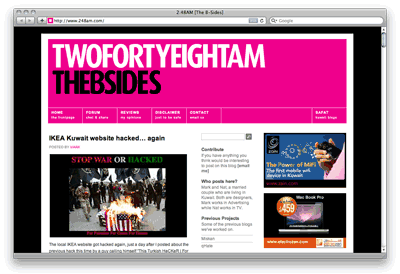 MARK went apple genius on your mugs, here's how for you tech freaks. Drop Mac OS X "Leopard" and Snow Leopard on your table. Remember how you "felt" that there are no changes ? no changes at all from the front surface ? Well thats exactly what happened over there, drop by, grab a look, you might not feel a thing, but the changes are everywhere beneath the surface. Here is what he had to say about it.
Oh and Mark, your an awesome person (discussed previously with you) HAH !
Speaking of awesome, 4thringroad, my friends, my gang and rough neck soldiers are out with their new 2.0 version of Zexiness ! Yes ! Its out !
Now I know many of you freaks did the HULU Sawahili and Zulu african dance on their NEW YEAR's count down watch, umm, hmm, dont lie, I saw you.
Pushing that on the side, with all seriousness, the blog looks amazingly fresh, full of life "4 themes combined clocking the sun's position, day/night trigger" the buttons are nicely put together, the COLORS are rough/masculine/mature yet lovely.
Team ? you did a great job and you kind of left me heartbroken by doing something quicker than I thought I should HAHAHA !!
More power and success to you !
My friend ilsul6ana, you know I love you, brought the house down with her debut on the top 10 most popular blog chart-topping stunner !
Girl, I said it be4, you were misunderstood be4, yet you are now a STAR in my book !
LOVE YOU !
Readers ? give it up for my family up there, oh and better yet ? MAKE IT BIG !
I wont be talking much about Ali in my introductory lines, you'v already bommarded me with all kind of mess all because of this post here.
Now, I know you ladies are out with a vengeance towards this "some call it noise" event, your emails were insane as if I was his sponsor here in Kuwait *SNAP and double Snap* oh and another *snap* for the kids, yeah i know you'll be there too. So just sit back, relax and try to enjoy the interview.
Oh and since the event will take place on January 13-15 on the land across the Souq Shark on the gulf road; it's a street art theme so the place serves a righteous atmosphere, I thought of letting you know the guy a bit better before you guys meet.
Anyway, as usual, enough of me blabbering, lemme just hit you with my guest.